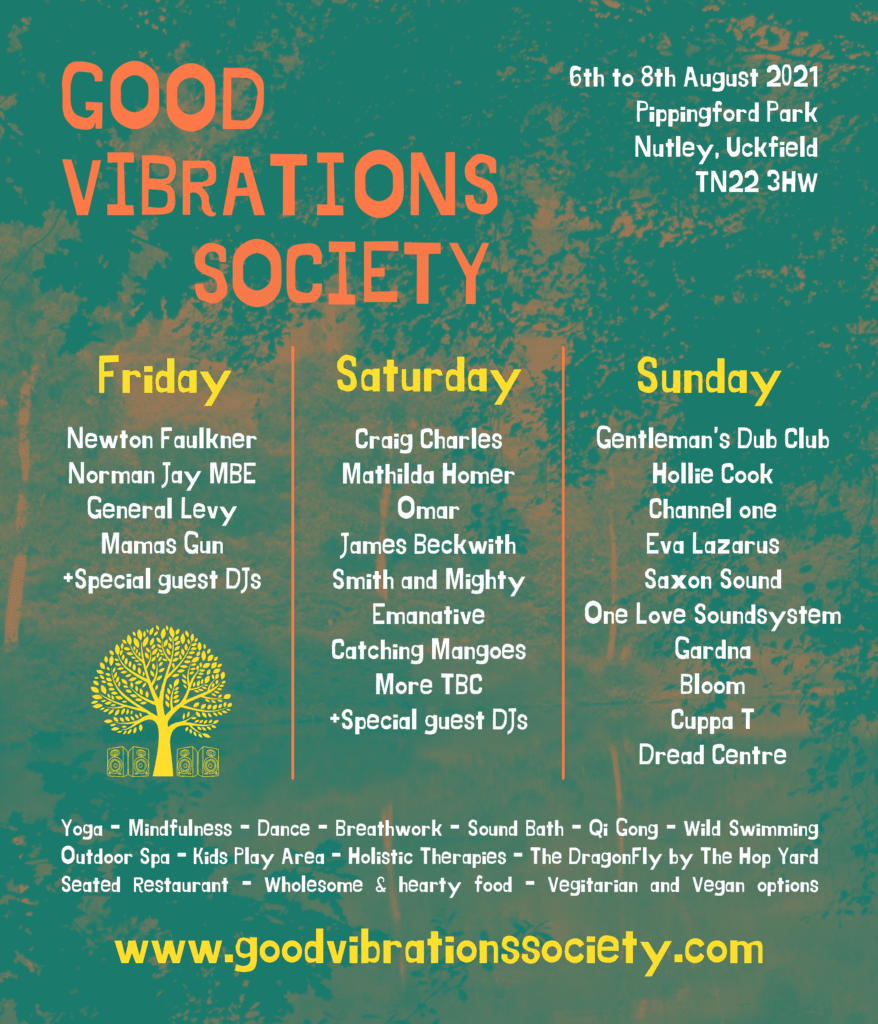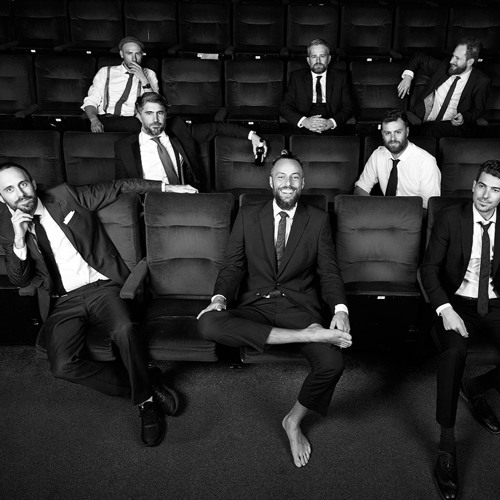 Gentlemans Dub Club
If ever there was a group tailor made for festival sets under sunny skies, it's Gentleman's Dub Club. With bright horns, buoyant bass lines and enough positive energy to transform any field into a Jamaican beach party, The Leeds outfit's popularity is easy to comprehend.
The Gentlemen bonded in 2006 while at uni in Leeds over a shared love of the dub and soundsystem scene, excursions to the city's SubDub night evolving from a monthly night out into a band on a mission from dub.
Vocalist Jonathan Scratchley is deeply embedded in the festival scene as co-founder of Croatia's Outlook Festival, a regular haunt for his band since 2008. Over the years since, they've appeared at major UK festivals from Glastonbury to Boomtown, still finding time to release five studio albums, two EPs and a plethora of singles and remixes, including 2019's 100% with Brummie reggae star Bitty McLean.
Other collaborations have included the likes of Brad Ellis (The Next Men), Fat Freddy's Drop, Prince Fatty, Hollie Cook, Lady Chann, Horseman, Joe Dukie, Shapeshifter and Mungo's Hi Fi and the band have toured alongside The Streets, Roots Manuva and The Wailers.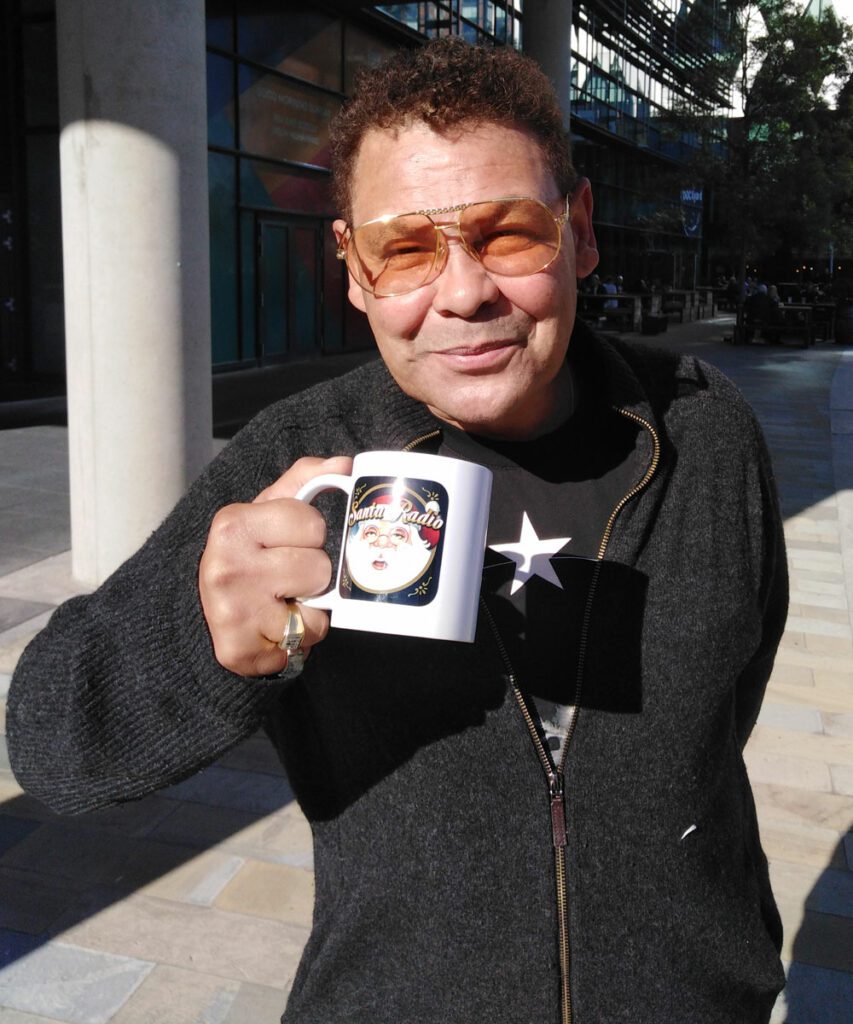 Craig Charles
Yes, the legendary actor, host and broadcaster Craig Charles of Red Dwarf, Robot Wars and Coronation Street fame is also one of the UK's best loved Funk and Soul DJ's. Broadcasting for 10 years on BBC 6 Music with their primetime Saturday night slot, Craig Charles has gone from strength to strength, becoming a commanding figure and DJ in the UK funk and soul scene.
"When BBC 6Music asked me to do a radio show I only had one condition, it has to be a funk & soul show otherwise I wasn't interested" And so the Craig Charles Funk and Soul Show came in to being, right at the very beginning of Radio 6Music way back in March 2002.
Currently live every Saturday Night for 3 hours between 6pm and 9pm on one of the nation's most loved music radio stations, has garnered Craig global support as one of the UK's foremost Funk and Soul DJ, commentator and promoter of new music.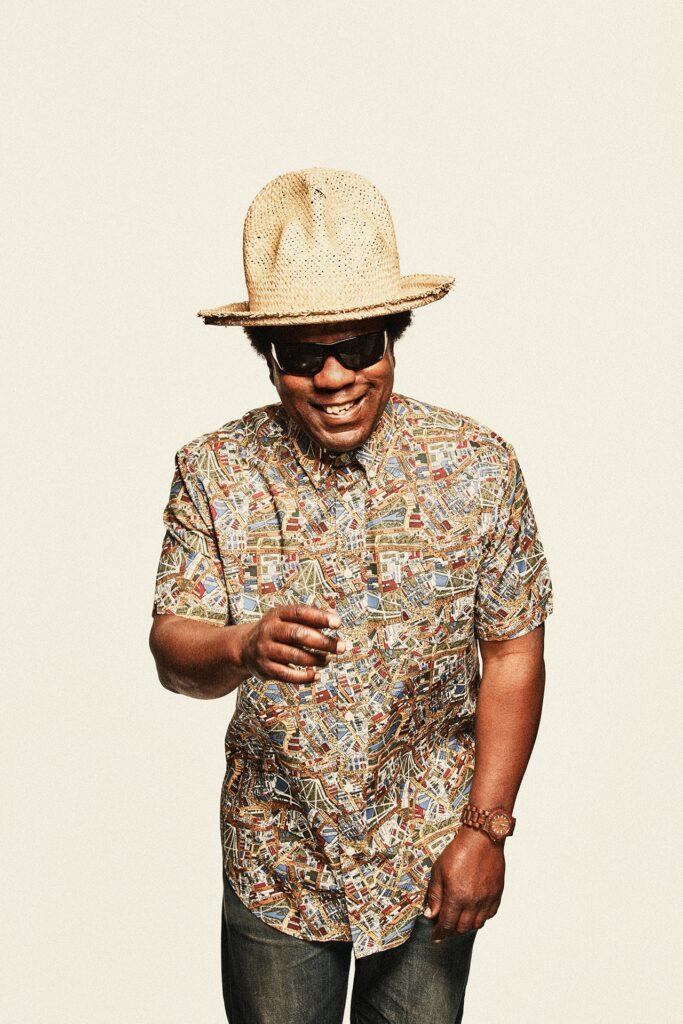 Norman Jay MBE
Norman Jay is unquestionably one of the most respected and popular DJs in the world today. Co-founder of the legendary Good Times Sound System and London dance music station KISS FM, Jay fostered the 'Rare Groove' scene pushing the boundaries of the UK's emerging club culture.
Awarded an MBE for services to DJing and music, he recently compiled his most eclectic compilation to date, 'Good Times Skank & Boogie'. He continues to tour around the UK, converting generations of clubbers to the cause, championing new sounds, yet never forgetting his musical roots, thus guaranteeing nothing but 'Good Times'.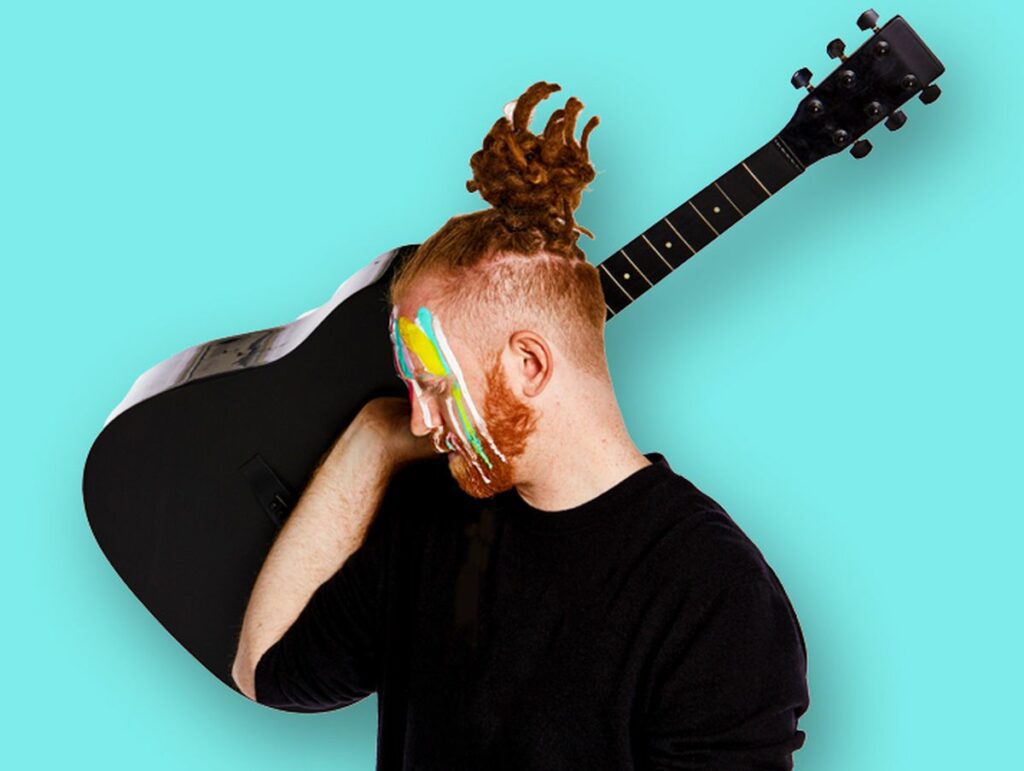 Newton Faulkner
British singer-songwriter Newton Faulkner exploded onto the music scene with his debut double platinum album Hand Built By Robots, featuring the smash hit Dream Catch Me more than a decade ago. His meteoric rise spawned a further five albums and he sold more than 1.5 million records while notching up more than 180 million streams.
Known worldwide for his unique and percussive guitar playing style and mesmerising vocals, expect an eclectic and immersive musical journey.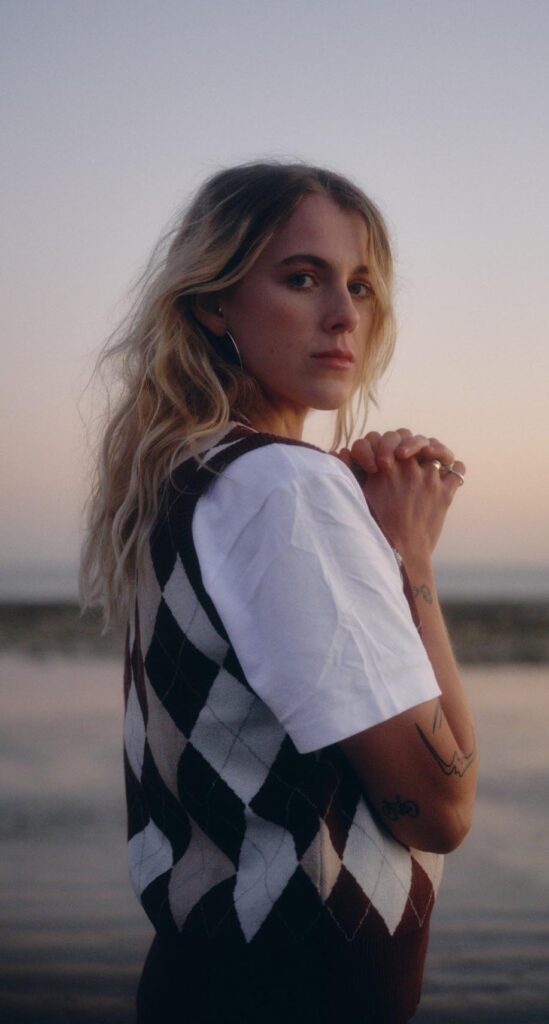 Mathilda Homer
Mathilda Homer has the most vivid memory of her childhood. She would lie in bed at night and listen to the sound of her musician mother and father rehearsing their songs from the living room below, late into the night. Then, when morning came,they would burst through her bedroom door blaring tapes of Mongolian throat singing to wake her up. It's an unorthodox upbringing for anyone who's used to the humdrum, bed at nine, breakfast at seven scheduling most of us have experienced, but Mathilda Homer can't knock her own experience. It's helped her become the jazz-flecked pop songwriter she is today.
Mathilda's sound blends eclectic influences with bittersweet melodies and intimate lyrics that leave no stone unturned.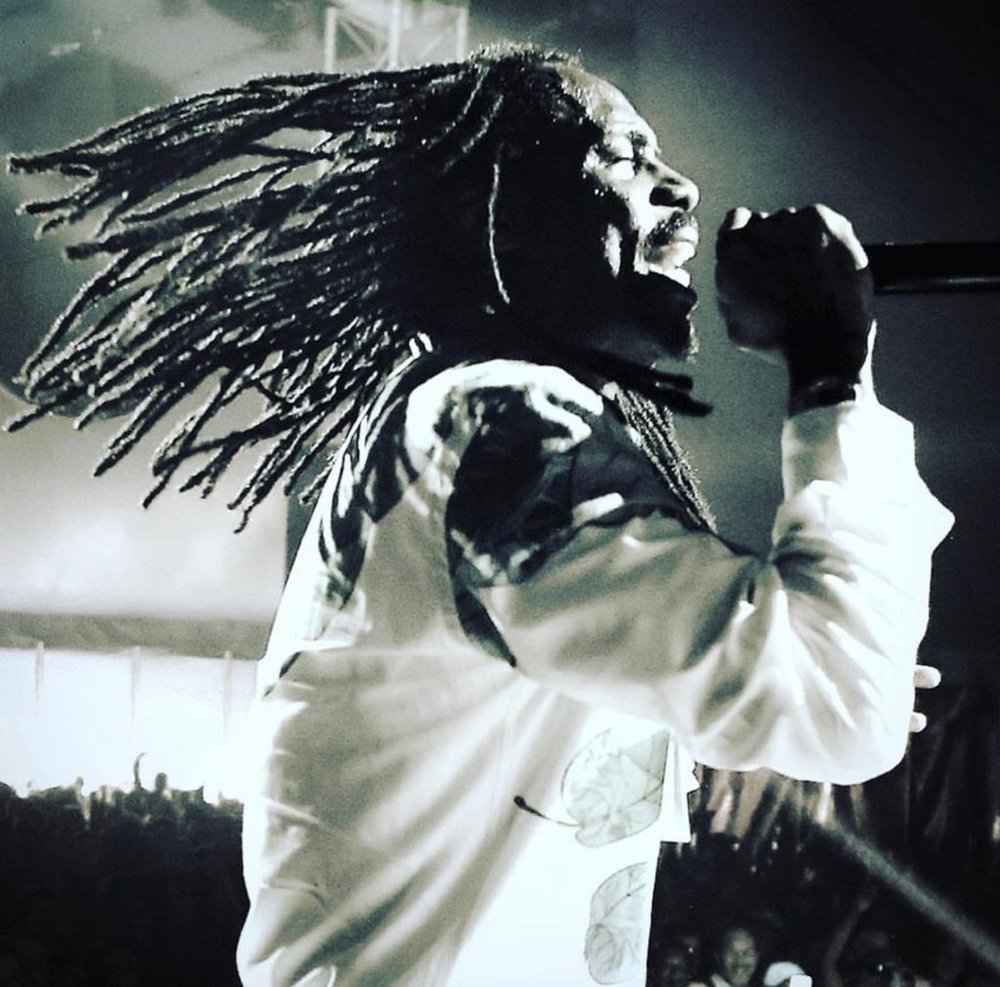 General Levy
General Levy is a true veteran of the UK urban music scene, and still one of the most in demand MC's in the country.
Levy grew up in a community heavily influenced by reggae music and black culture and from an early age, a certain militancy was instilled in him along with a love and respect for rebel music. He was also inspired by his big brother Winston Irie who had a vast record collection of music from ska to rock steady, calypso to soul, hip hop and reggae that gave Levy a steady diet of music through his adolescent years.
Best know for "Incredible" (as featured in the film Ali G Indahouse) Levy's distinctive vocal style and explosive live show has made him a fixture at music festivals worldwide.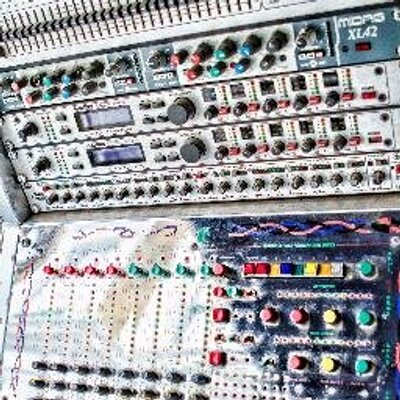 Saxon Sound
One of the most iconic British sound systems of all time, Saxon has made an indelible impact on popular culture over the past forty years.
The training ground for Smiley Culture, Maxi Priest and Tippa Irie, Saxon helped bring British reggae onto Top of the Pops in the mid-1980s, their collective ethos inspiring the 'funki dreds' of Soul II Soul. An unparalleled 'clashing' sound that has battered top-ranking sets in reggae's birthplace, as well as at dancehalls in the Jamaican underbelly of New York, Saxon is probably the only British sound system to appear at Reggae Sunsplash in Jamaica.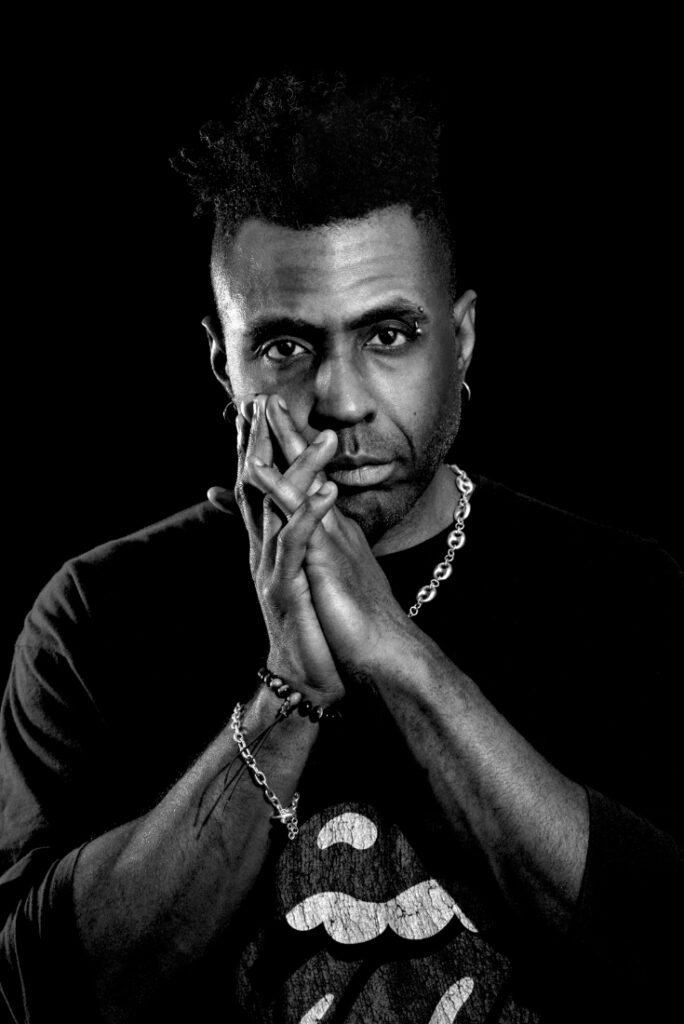 Omar
Omar Christopher Lye-Fook MBE (born 14 October 1968 in London), known professionally as Omar, is a British soul singer, songwriter and musician. Omar grew up in Canterbury, Kent. He learned his craft classically, playing the trumpet, piano and percussion. He also spent two years at Chetham's School of Music in Manchester, and the Guildhall School of Music in London. His most well-known song was his debut single "There's Nothing Like This". It reached number 14 in the UK Singles Chart on re-release in 1991. AllMusic noted that he is described by some as the father of British neo soul.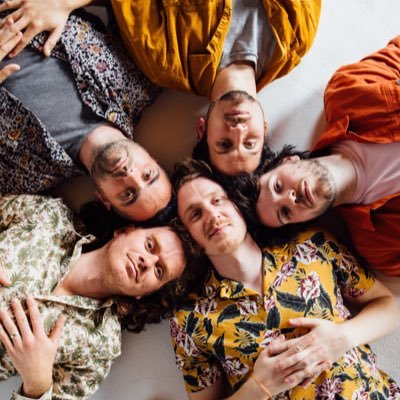 Mamas Gun
Mamas Gun are masters of modern soul music. Their blend of classic and contemporary influences have sparked millions of streams worldwide and garnered praise from The Sunday Times, Billboard, The Guardian, and Uncut Magazine.
Collectively, the London-based group's first three albums, Routes to Riches (2009), The Life and Soul (2011), and Cheap Hotel (2014), spawned Top 10 hits on four continents, including #1 singles in Japan and Hong Kong, propelled by the band's sold-out tours and funky, full-tilt performances at the Billboard Music Awards (Tokyo), plus global music festivals like WOMAD, Greenroom, Java Jazz, and Pentaport. With the release of Golden Days (2018), Mamas Gun have delivered their defining masterpiece.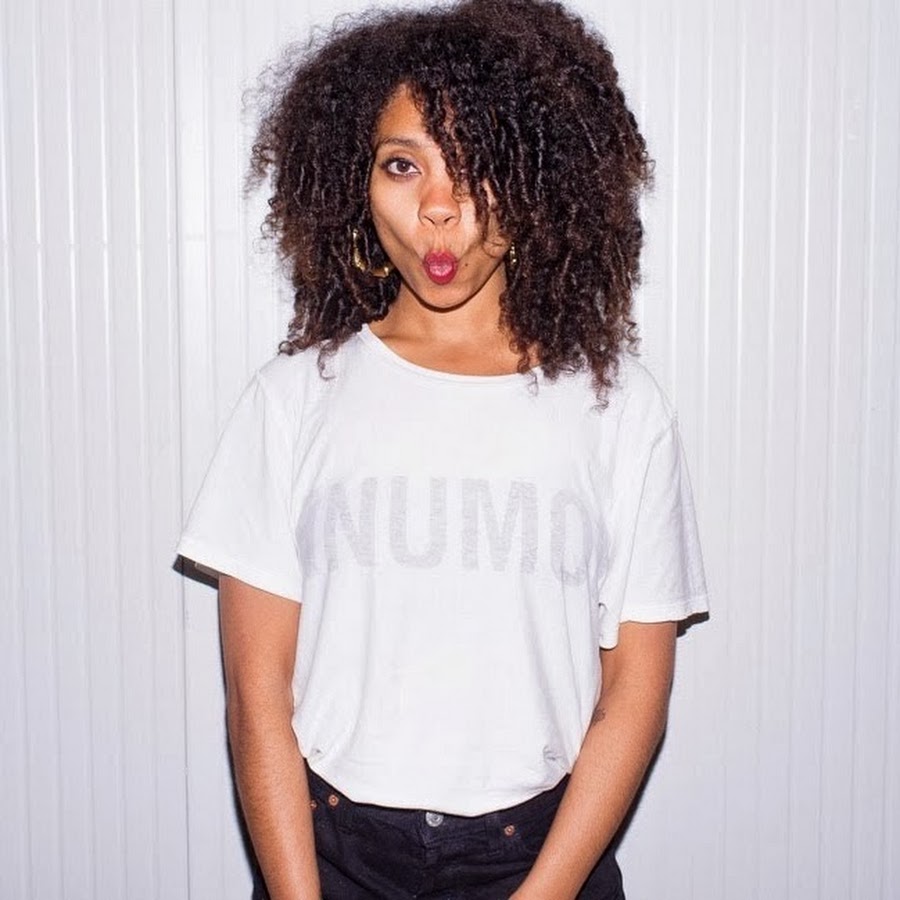 Hollie Cook
The daughter of Sex Pistols drummer Paul Cook and Jeni, a backing singer for Culture Club, Hollie Cook joined the re-formed Slits and performed on the band's 2006 EP Revenge of the Killer Slits. She appeared on Later with Jools Holland and in 2012, she was chosen as one of the support acts for The Stone Roses' reunion shows.
She went on to collaborate with Ian Brown and Jamie T, and recorded her self-titled debut album in 2011 with Mike "Prince Fatty" Pelanconi, featuring George Dekker of The Pioneers and Dennis Bovell. The BBC, reviewing the album described it as 'one of the most enjoyable reggae albums of 2011 so far'.
Her second album proper, Twice, was released in May 2014 funded via PledgeMusic. Cook describes her music as 'tropical pop'.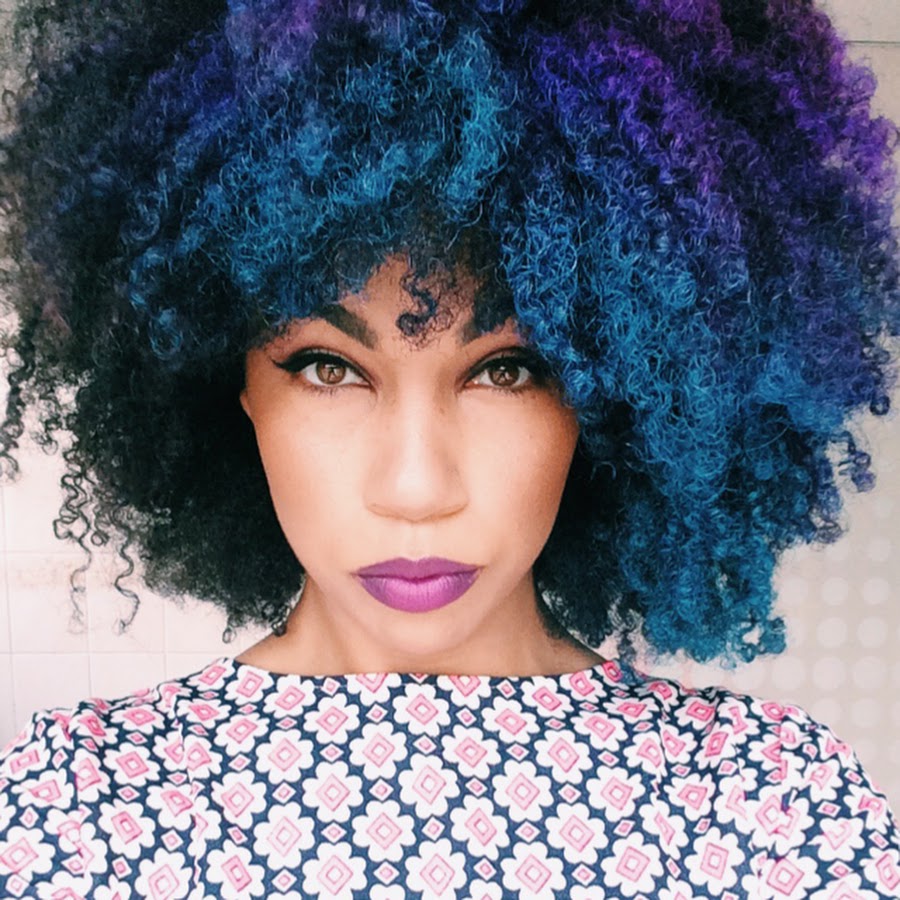 Eva Lazarus
Multi Genre artist Eva Lazarus is making waves worldwide.
Fresh from her first global tour with dates in Panama, Dubai, Uganda,
Kenya, India, Vietnam, Australia and New Zealand, she steps into 2021 with her contributions to an incredible release on Swindle's 'No More Normal'.
2019 saw a stunning run of shows with her new PA set featuring DJ and Dancers bring a burst of, costume, spice and energy to Lazarus' brand of heavy weight genre spanning party anthems.
Releases included, Nextmen vs GDC 'Pound for Pound' and Benny Page 'Front Left'.
This year will see Eva Lazarus release a full album with Mungos Hifi, Her first solo EP and
hold a starring role in a Theatre production of 'Kid_X'.
Its shaped up to be a very exciting year full of a variety of styles and a lot of great music.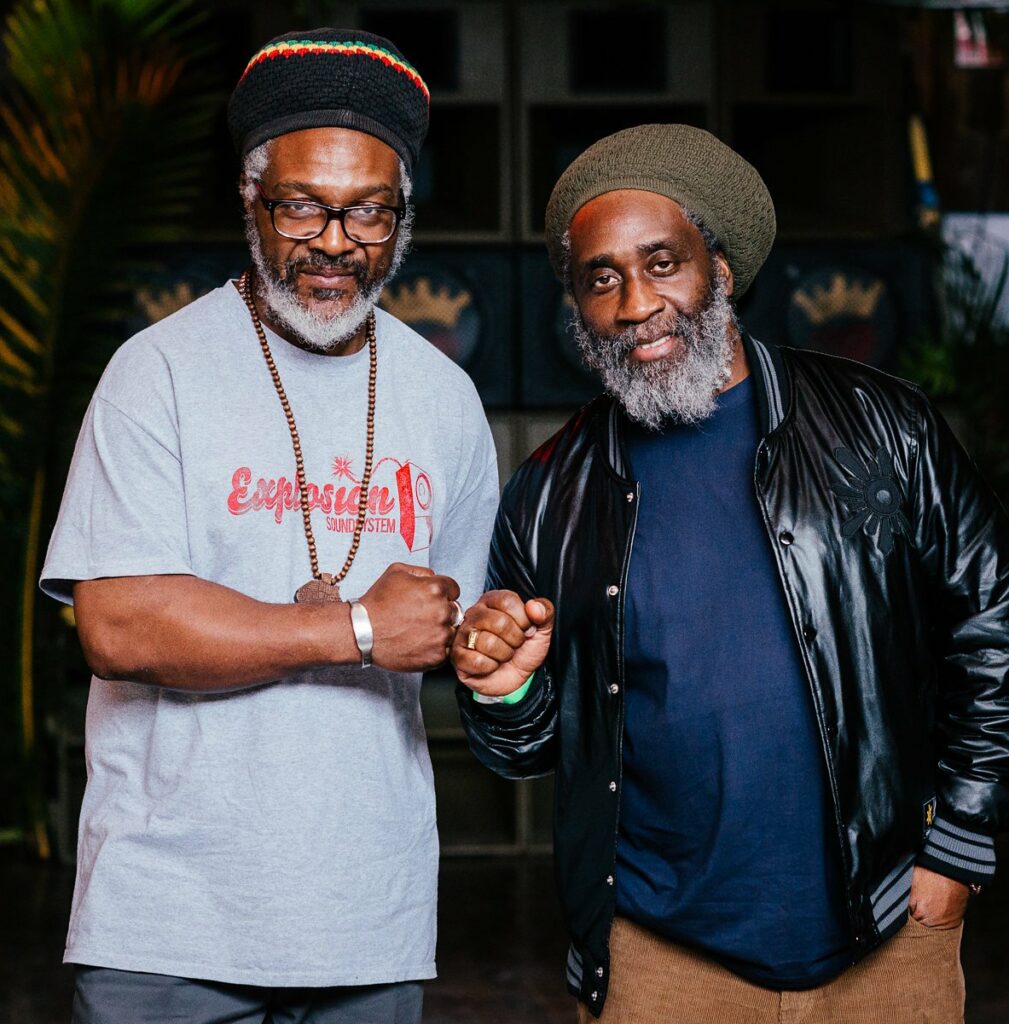 Channel One
Channel One Sound System is one of the UK's best known and most loved reggae sound systems.  Having taken over the running of their father's sound in 1979, Mikey Dread and his brother Jah T took the sound to local blues parties and dances.  Mikey took the name Channel One as homage to the  legendary Channel One studio in Jamaica.  In 1983, Channel One started playing at Notting Hill Carnival (check out video clip of Carnival 2018 in the hyperlink), they have played at Carnival every year since.
Channel One is made up of selector Mikey Dread and MC Ras Kayleb.  Channel One play a unique selection of conscious reggae, exclusive dubplates and uplifting steppas.  Channel One's hand built sound system provides a rich heavyweight bass sound, which compliments their tight selection of old and new roots music.
Channel One's mission is "to break down barriers via reggae music", they have achieved this by travelling and playing to new audiences and venues all over the world.    Highlights from the last decade have included winning the Redbull Culture Clash in 2010,  (beating Metalheadz and Skream and Benga),  playing in the next round of the Culture Clash at Wembley Arena against Major Lazer, Annie Mac and Boy Better Know in 2012 and embarking on  5 national tours with backing from the Arts Council, curating line ups including the Twinkle Brothers, Congo Natty, Mad Professor.
Channel One never fail to provide upliftment with their positive music and message. Take this opportunity to take in these living sound system legends.
Smith & Mighty
The music world is full of so-called 'unsung pioneers' – artists who helped shape musical directions and never received the dues their work deserved. Whether or not Smith & Mighty fit this bill is a matter of opinion. But for those in the know, the duo laid the foundations for the Bristol sound that would make superstars of Massive Attack and bring bass into UK dance music like never before.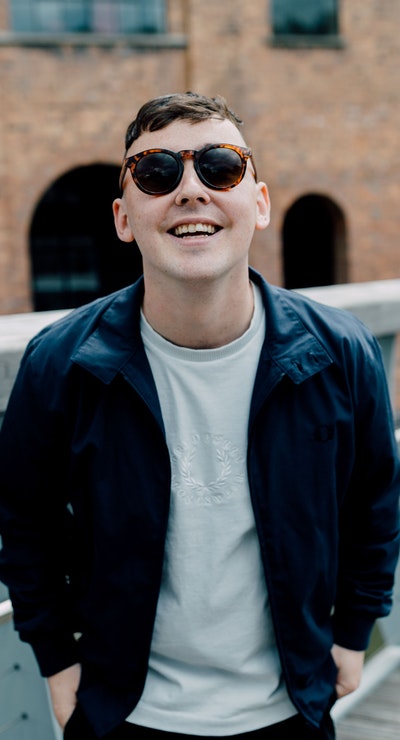 Gardna
Bristol MC and host extraordinaire, Gardna, has been a staple part of the UK scene for the last few years and has steadily built up a solid reputation for bringing the good vibes, among both his fans and his musical peers. He also commands a strong stage presence at his incendiary live shows, inviting the audience into his world of late nights and big bad sounds.
One Love Soundsystem
Dan Wiltshire & Earl Gateshead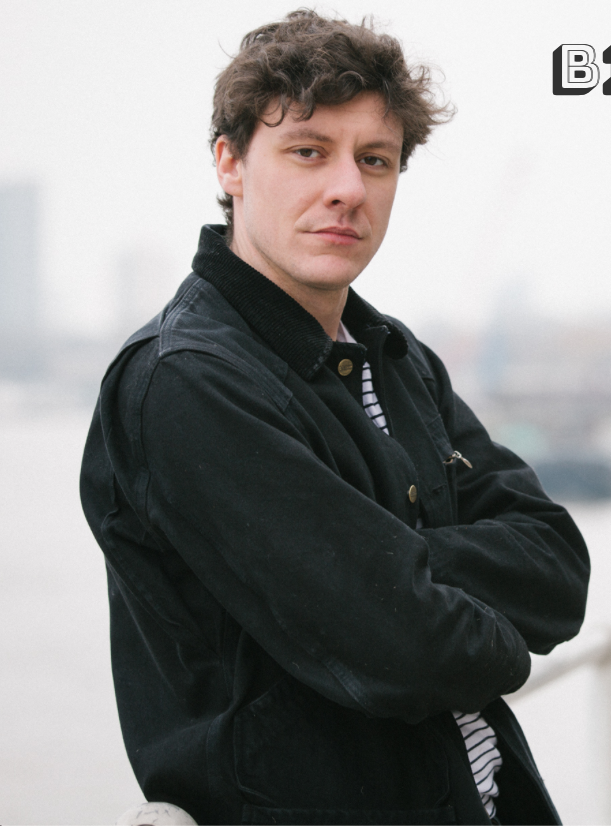 James Beckwith
James Beckwith is a keyboard player, composer and producer based in South London. Combining piano, synthesizers, beats, vocoder melodies, samples, and jazz; James creates music that is lyrical, mellow and warm, with driving heavy grooves in a genre-spanning musical style.
James released his debut album "Long Distance" on July 17th, 2020 to much anticipation. Inspired by the long-distance relationship between London and Montreal with his partner, the album travels space and time through a multiverse of musical styles and influences. Hancock-esque vocoder melodies permeate throughout the album, exploring lyrics relating to absence, yearning, and love. Acoustic piano and digital synthesizers move the listener from past to present to future. A tune that constantly accelerates with a pulsating Tanpura drone (SAAD), to drum 'n' bass breakbeats (With You), to an afrobeat-jazz cover of Pink Floyd's "Money"; this album reflects the influences and crossroads of a modern-day London, and a modern-day composer.
Emanative
Orbiting somewhere between the interplanetary funk of Sun Ra and the cinematic experimentation of Floating Points lies the spiritually awakened Brit-jazz collective Emanative.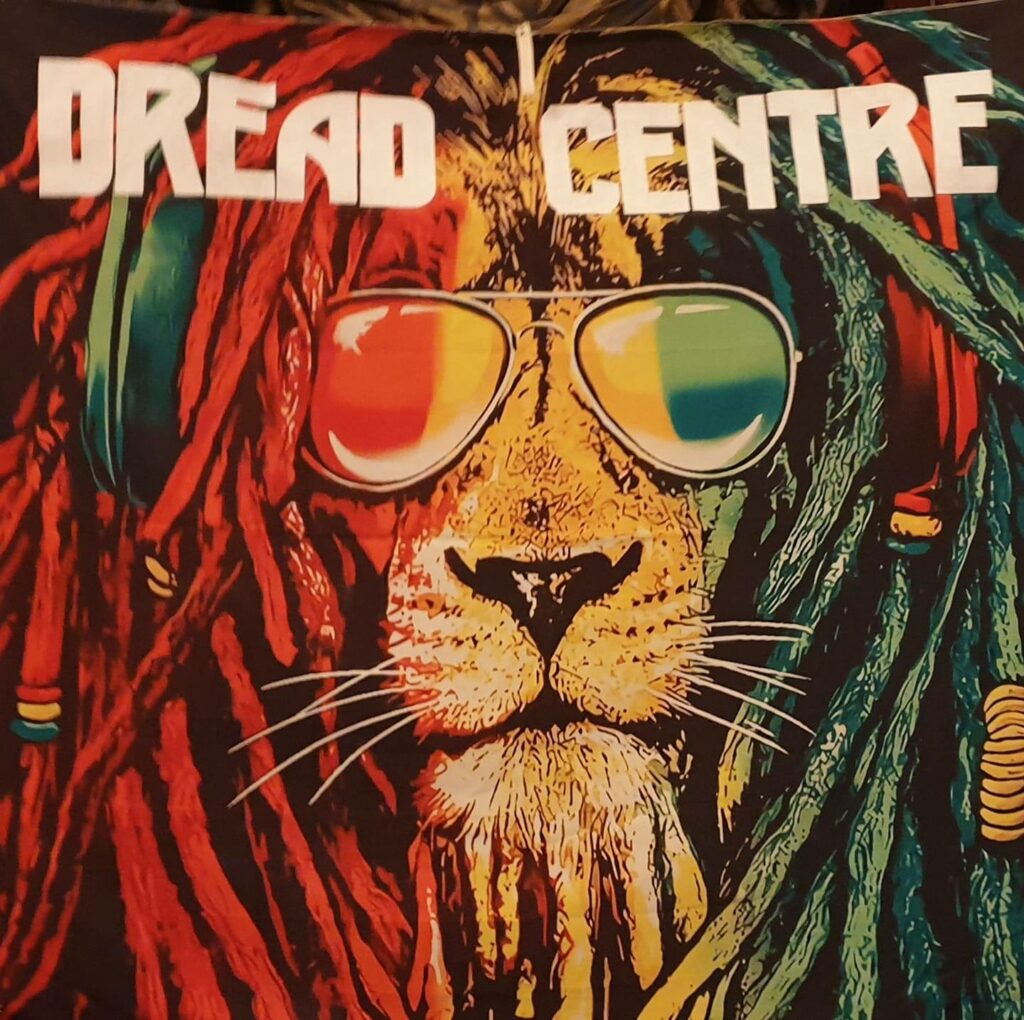 Cuppa T
I've spent my life collecting & appreciating music & been sharing music I love since the days of mix tapes… cassette days!… yes that long ago! From making mixtapes for friends, then cds, playlists, to mixes for parties & finally to playing out to crowds! No longer the 'backseat dj' 😁 
My musical journey has taken me many places but I always come back to Reggae, something my soul recognises.
Representing the ladies not just because I am one but because I love playing female artists & promoting females in the industry!
I'm so excited to be playing at Good Vibrations Society Festival, on the day I will be repping the ladies, playing a mix of old and new but sticking to old riddims and classic reggae vibes. Celebrating females voices in reggae and kicking off the good vibrations Sunday line up, I literally cannot wait to share my set with you all. See you there! One Love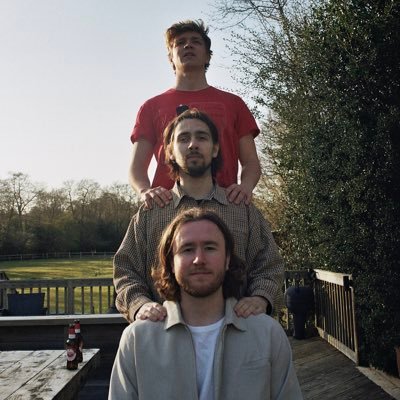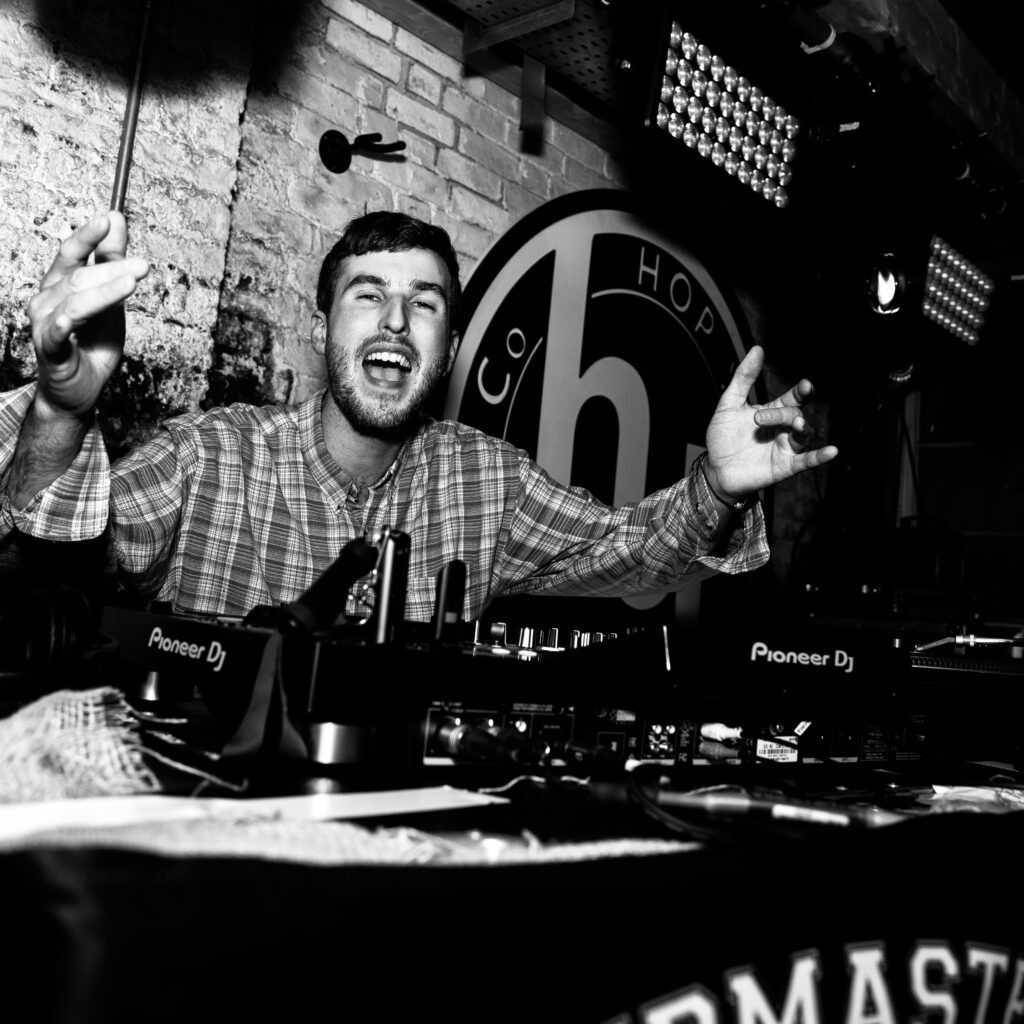 Rafiki
Rafiki carefully selects a combination genres dropping African rarities, Disco and underground music blending music from all corner of the world.